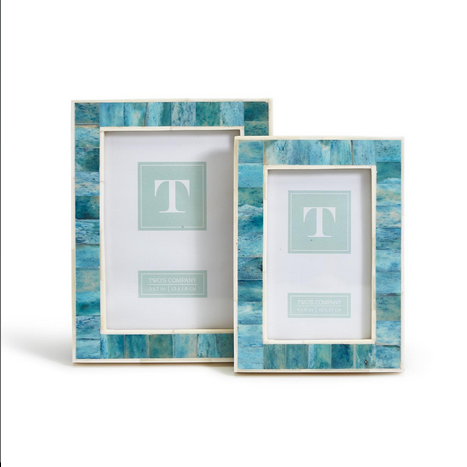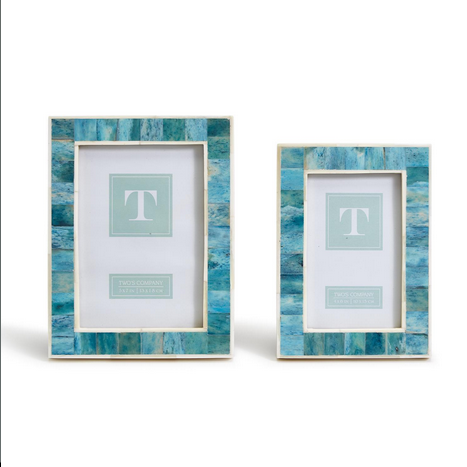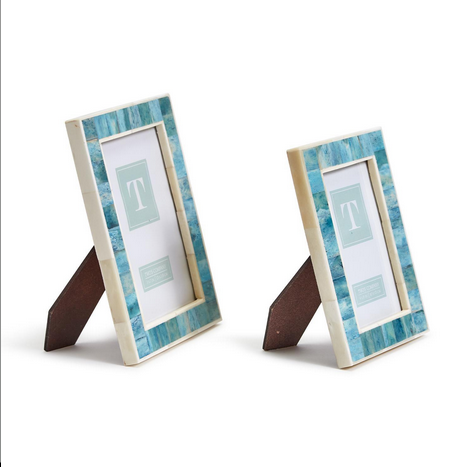 TC - Photo Frames | Watercolor
These watercolor blue frames are a must-have. With the dense bone along the frame dense bone and natural blue dyes -really creates such a natural look.
Stands both horizontally and vertically. Can also be hung

Made of 100% bone

Comes with our twos company insert

Bone is dyed

Backed with an easel prop stand for table top display.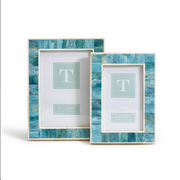 TC - Photo Frames | Watercolor