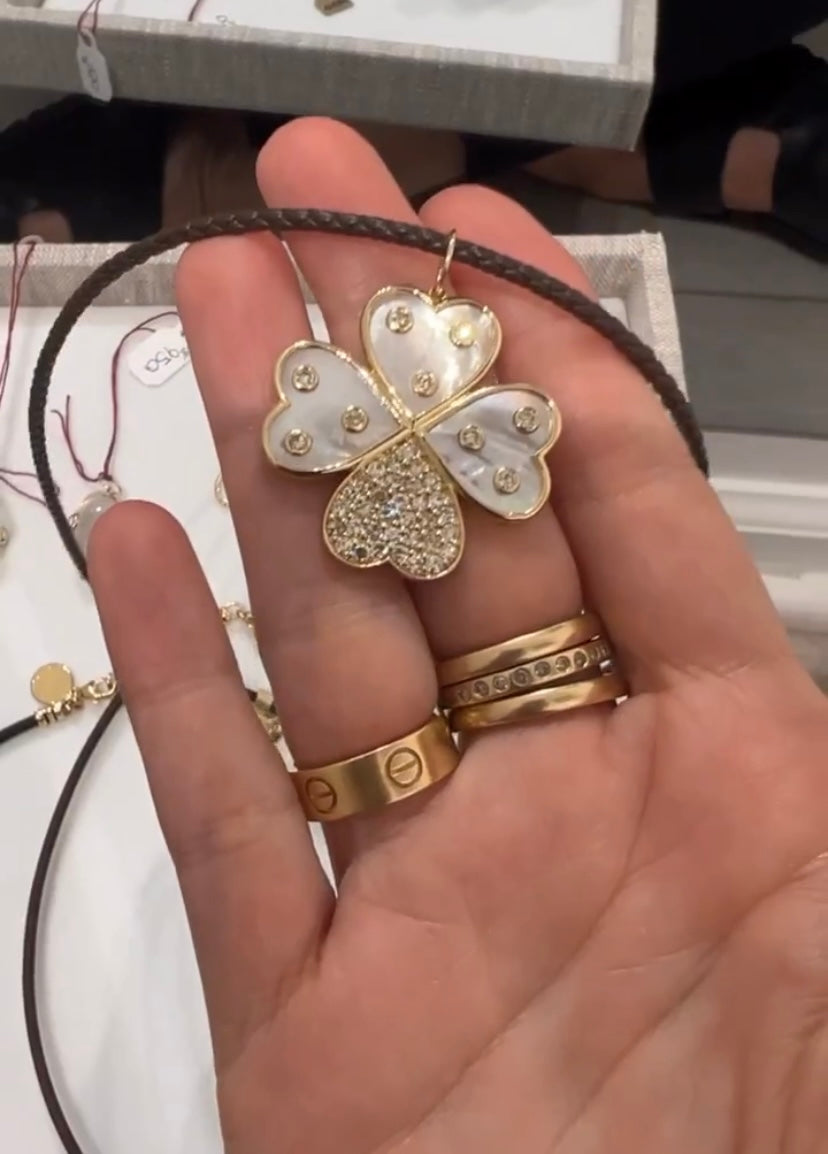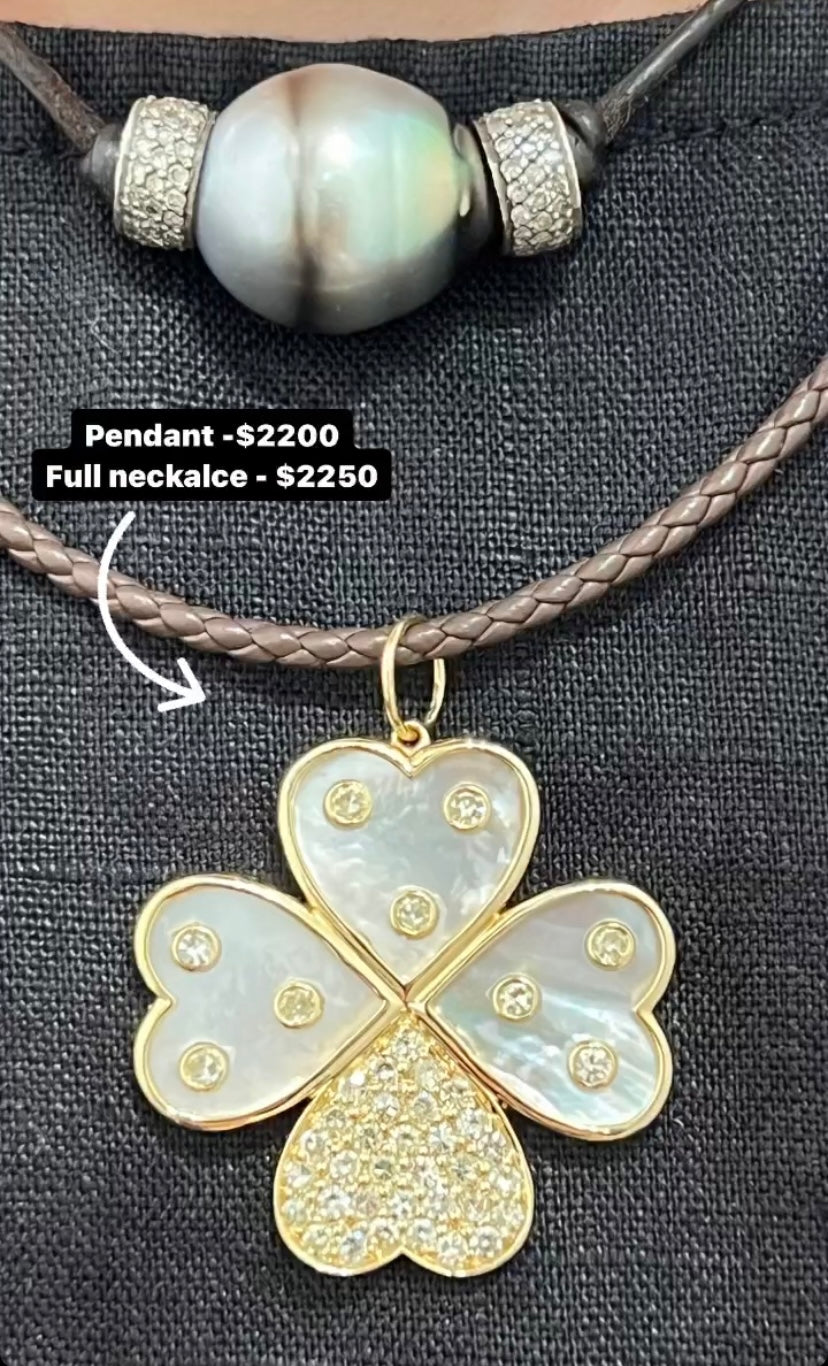 Pendant | Mother of Pearl Clover
Mother of Pearl wrapped in 18K Gold and approximately 1.1ct Diamonds.

You can purchase the Pendant on its own or if you would like the leather for the necklace please be sure to add it to your cart. The leather is braided, 18K Gold filled closure.
Pendant | Mother of Pearl Clover