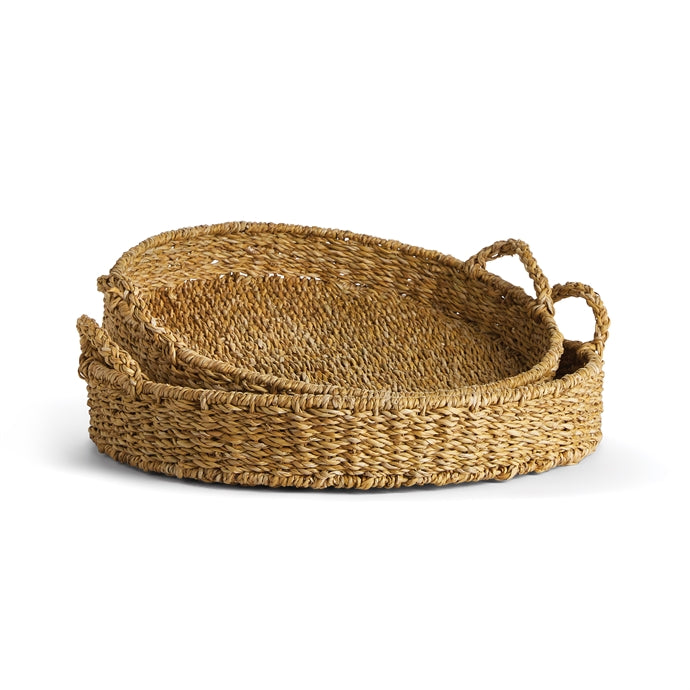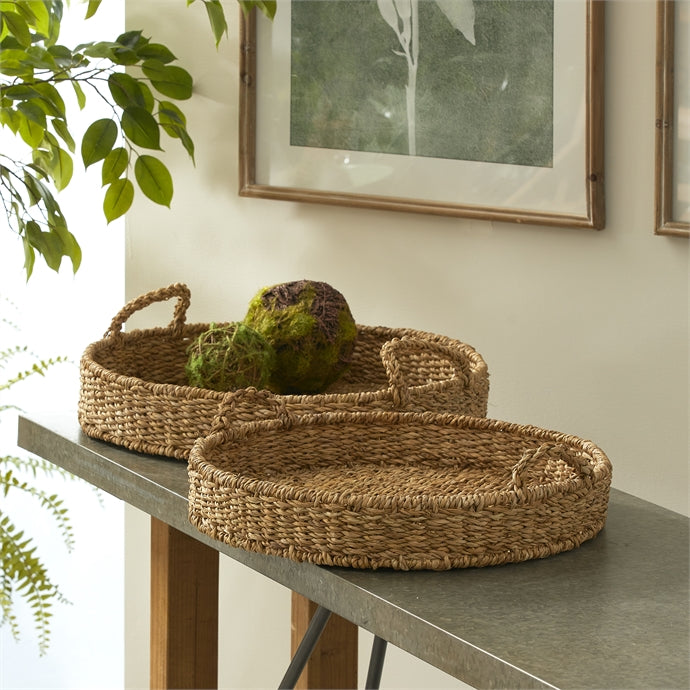 NH - Seagrass Round Trays
Our Seagrass is double-walled baskets that are supple, not stiff. They're beautiful in texture - just as nature intended. These round trays with handles are no exception. Casually versatile in every way.
Dimensions:
Large: 19.5 x 19.5 x 5
Small: 17.5 x 17.5 x 3.5
Care & Use:
Interior use. Dust with soft cloth. Do not clean with harsh chemicals.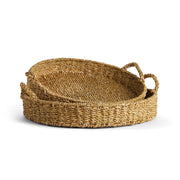 NH - Seagrass Round Trays