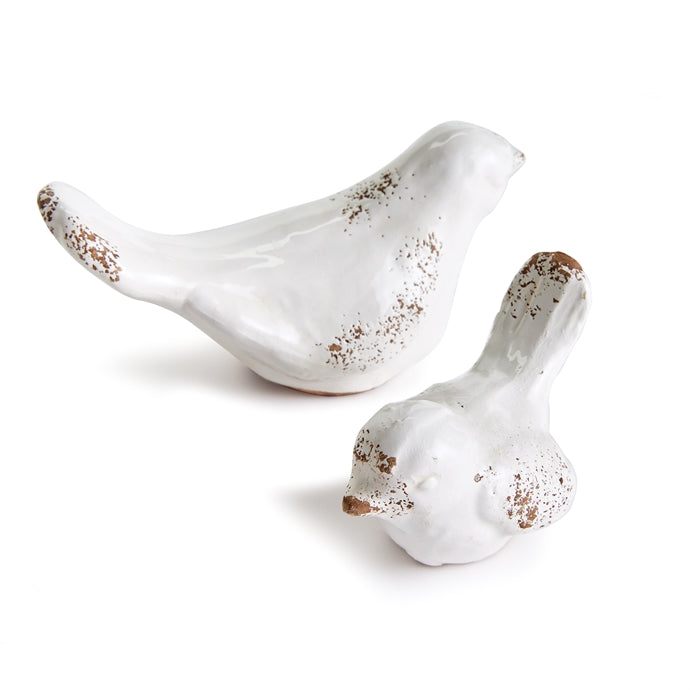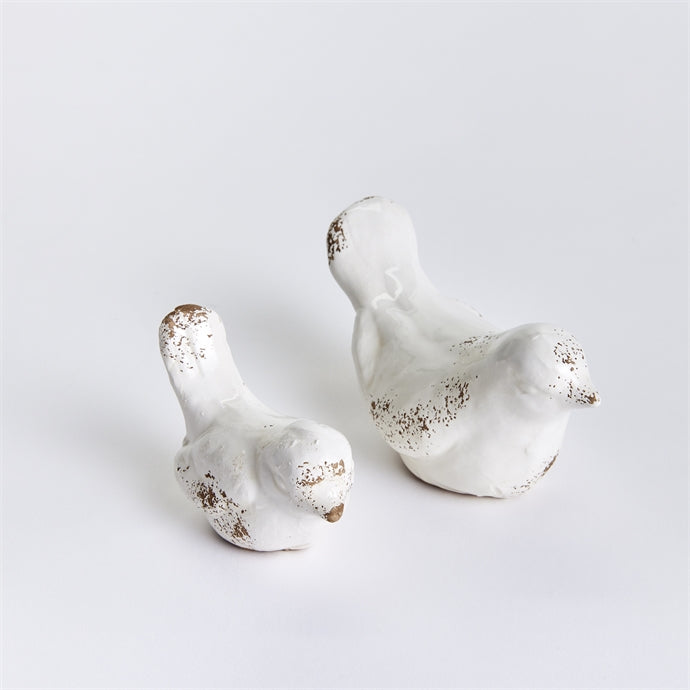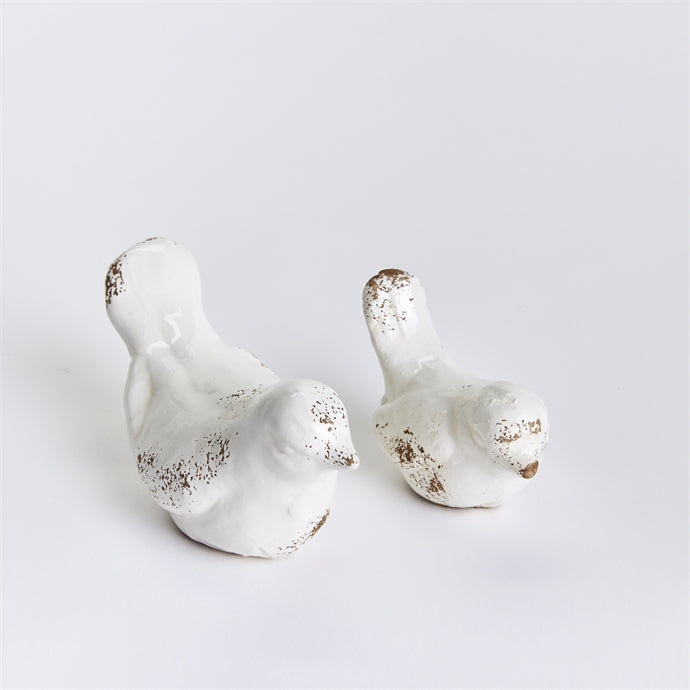 NH - L'Uccello Birds | Set of 2
These birds are handmade in Tuscany, Italy. With classic Italian craftsmanship passed down through generations, each one is a true original. Hand-sculpted, then glazed using wax antiquing to allow touches of clay to show through. It's all in the little details, isn't it?
Dimensions:
6 x 4 x 3
4 x 3 x 2
Care & Use:
Handcrafted by skilled artisans, each piece is an original and varies in size and color. Dust with dry cloth. Decorative interior use only.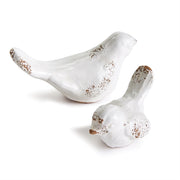 NH - L'Uccello Birds | Set of 2