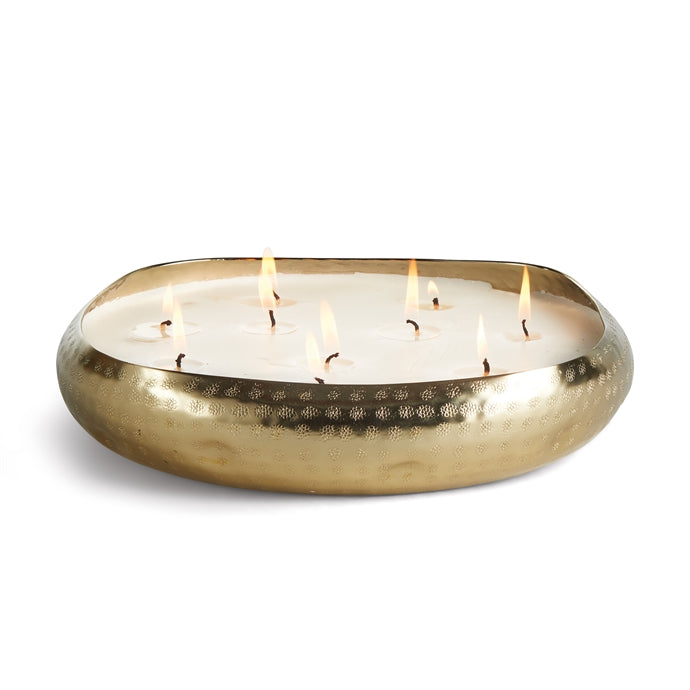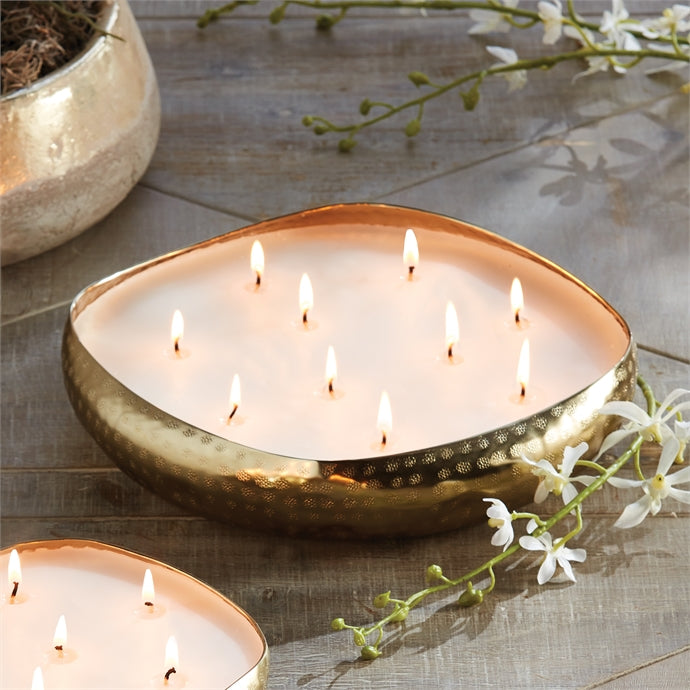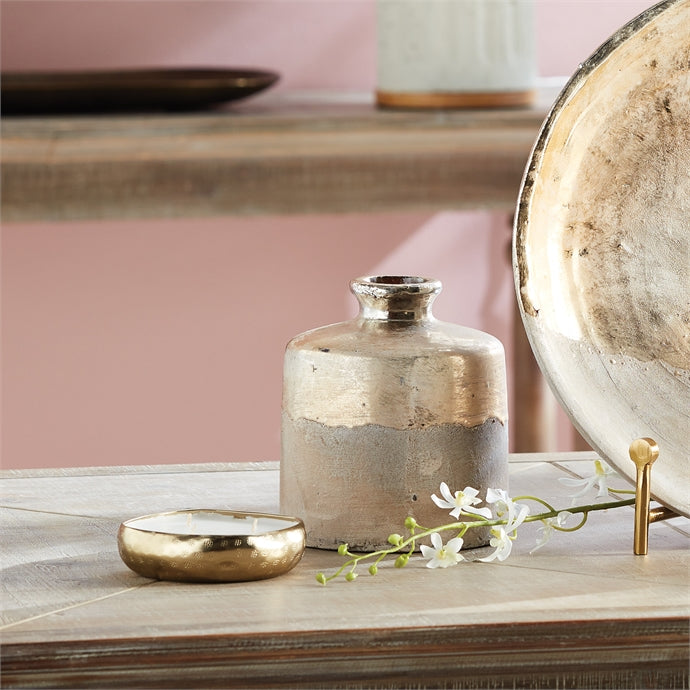 NH - Cashmere Candle | 10-wick
Soothing. Warm. Comforting. Serene. This is Cashmere. With a burn time of up to 13 hours, the flames in this organic gold tin will last through the party and beyond.
Dimensions: 11.5 x 11.5 x 2.5
Care & Use:
Never leave a burning candle unattended. Do not touch vessel during use or until candle has cooled. Keep away from children and pets. For more care & use, see bottom of candle.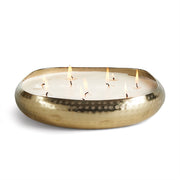 NH - Cashmere Candle | 10-wick