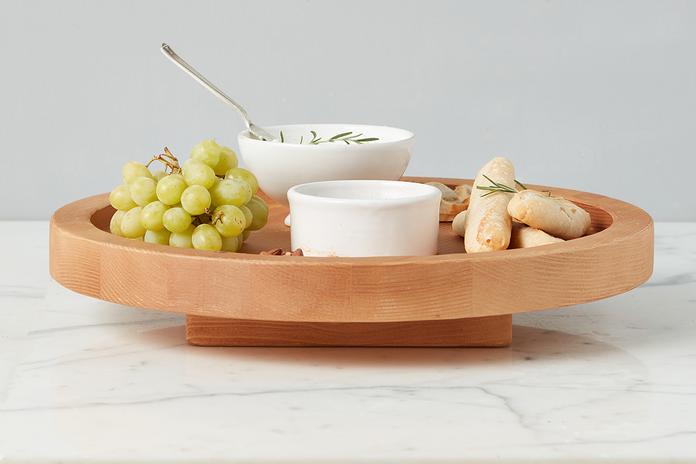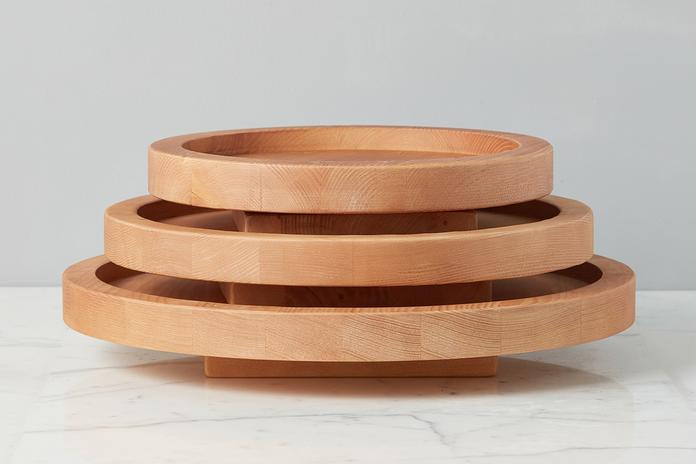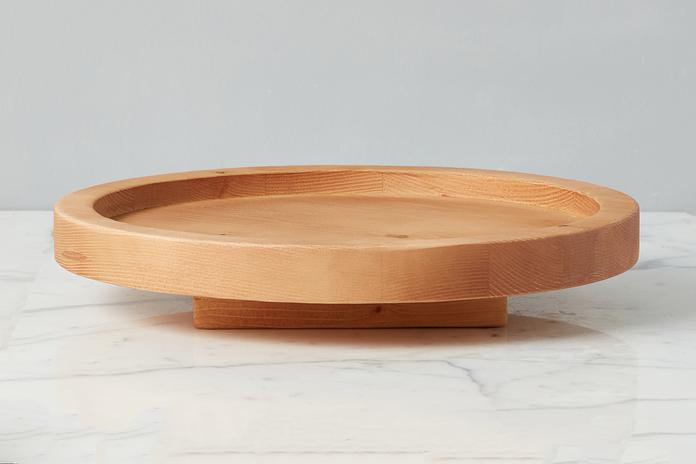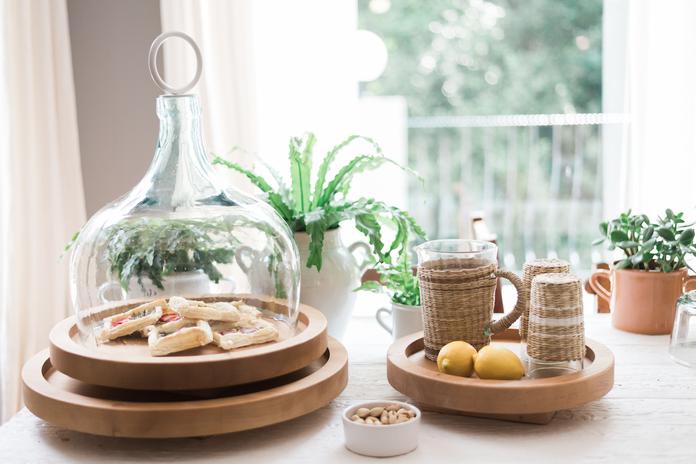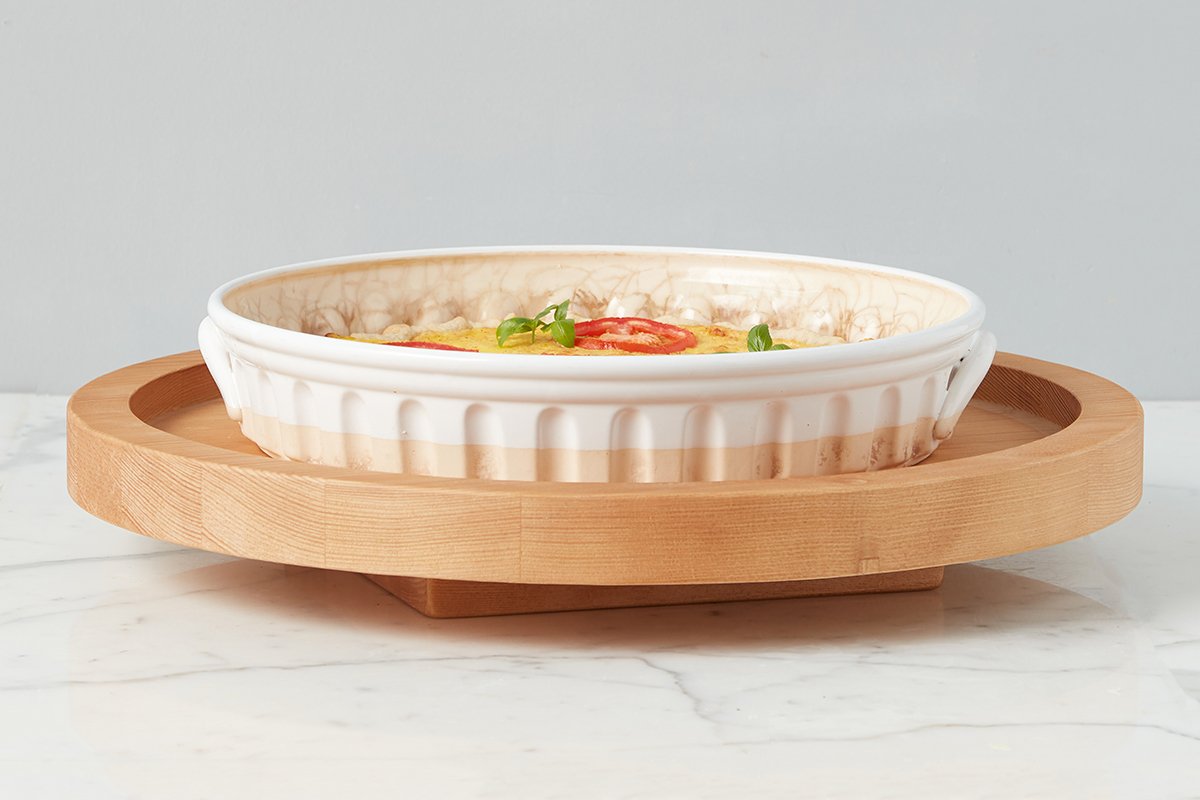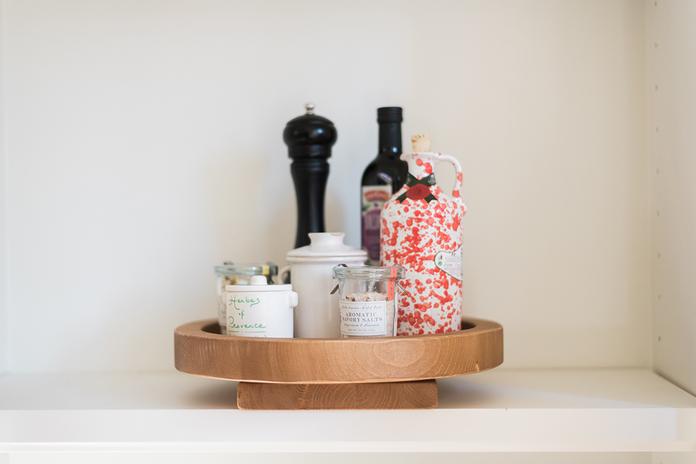 EH - Natural Nesting Lazy Susan
Joining together the inspiration from a traditional Spanish mealtime with the functionality of a Lazy Susan, the medium Natural Nesting Lazy Susan is the epitome of elevated organization. This lightweight serving tray can also double as a pantry organizer for spices, utensils, or any other small kitchen accessories. Crafted with functionality in mind, it can also stand alone as a display accent or be easily stacked with Nesting Trays and/or Lazy Susans.
Features a Lazy Susan design element that allows the nesting tray to turn 360 degrees.
Coated in a 100% plant-based, food-safe wax finish.
Hand-made from reclaimed wood by local artisans in Europe, making each board one-of-a-kind.
Due to the occurrences found in reclaimed wood, natural dips and grooves will be visible on the board.
etúHOME's serving boards are intended for serving only and should not be used for cutting or chopping. To protect and preserve the integrity and longevity of the piece, we recommend using a barrier such as parchment paper, a plate or a bowl for non-dry and hot ingredients.

Serving Board Care Instructions:

To prevent and resolve surface stains, wipe the surface clean with hot soapy water immediately after using and then dry with a clean, dry dish towel. Never submerge your wood board in water and avoid abrasive cleaning products. Brightly colored foods such as berries, turmeric and mustard may stain white and lighter waxed boards. To remove these tougher stains, reference our website for eco-friendly cleaning options.


Small
Weight: 5.0 lbs
Length: 14 inches
Width: 14 inches
Height: 3 inches

Medium
Weight: 8.0 lbs
Length: 17 inches
Width: 17 inches
Height: 3 inches
Large
Weight: 10.0 lbs
Length: 20 inches
Width: 20 inches
Height: 3 inches
Due to the size and weight of this item, Shopify is only able to calculate an approximate shipping cost. When preparing this item for shipment, if the shipping cost is more, you will receive an additional Shipping Invoice that must be payed before the item is shipped. Please reach out if you have any questions.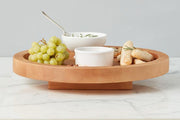 EH - Natural Nesting Lazy Susan