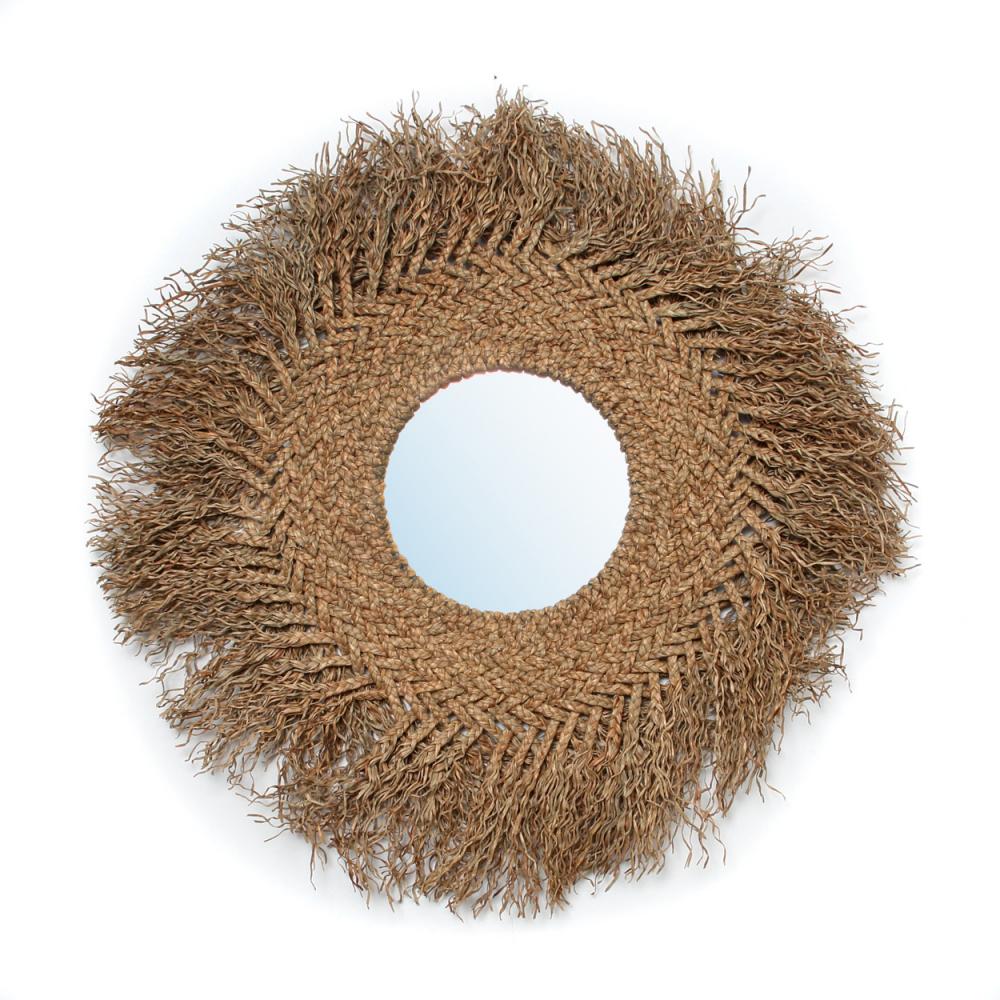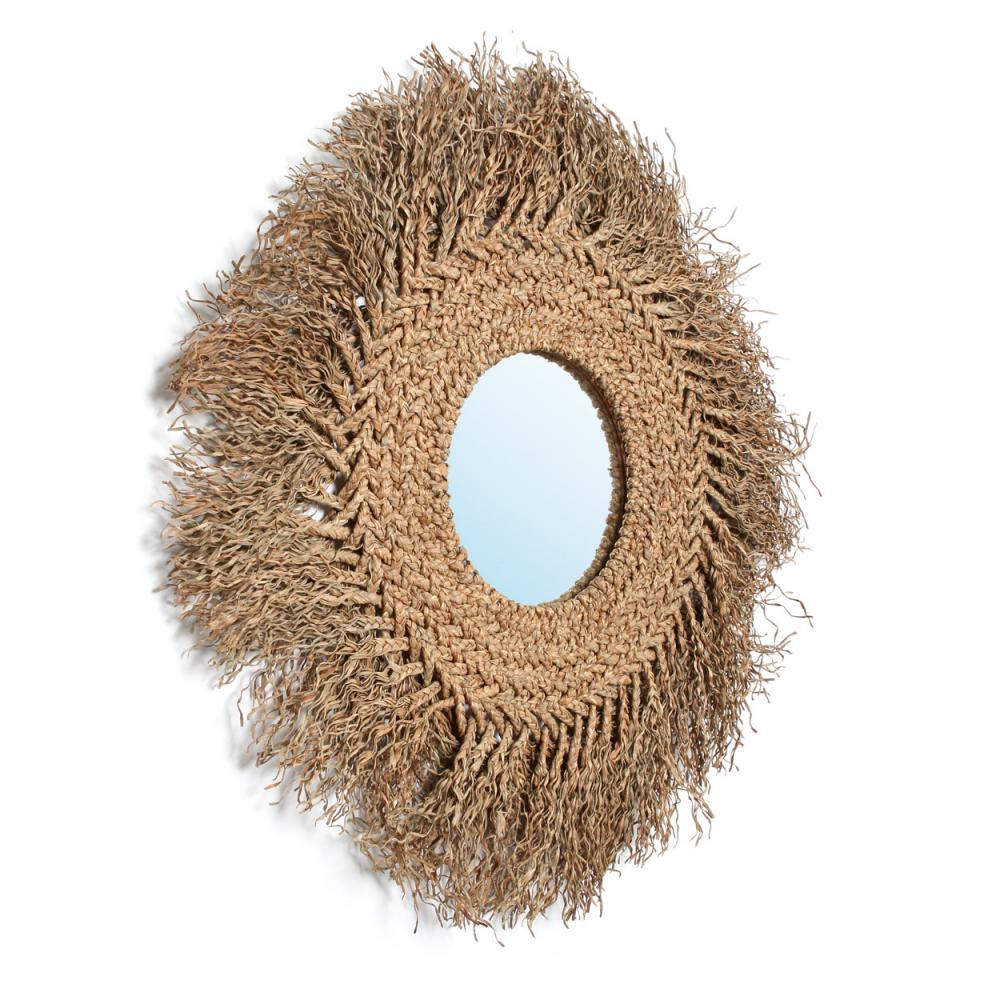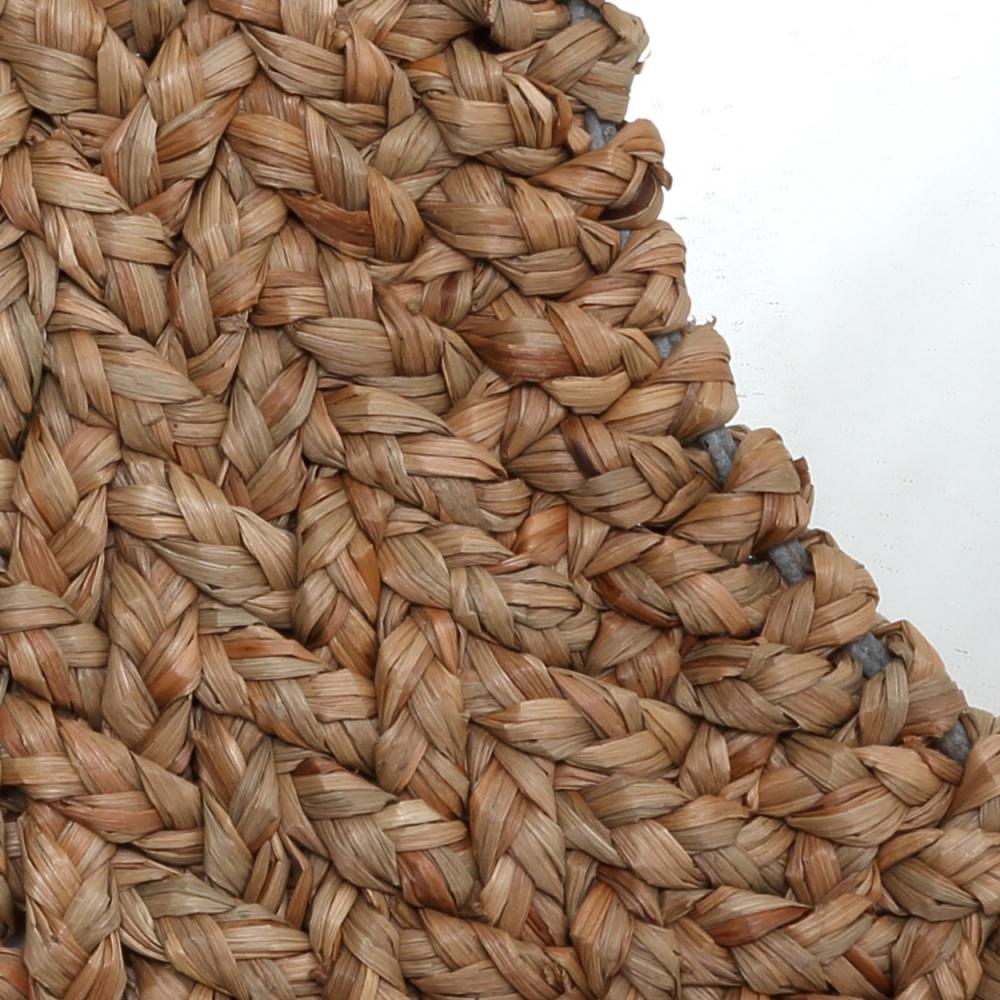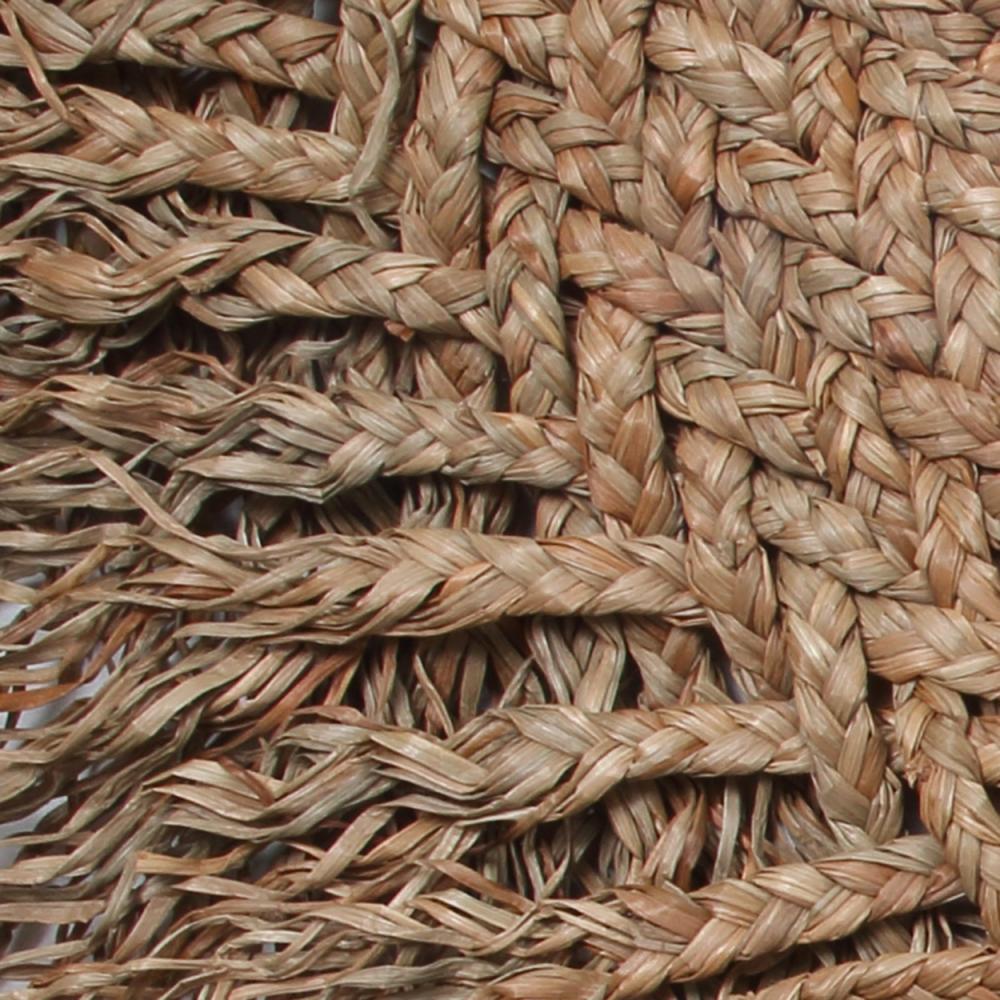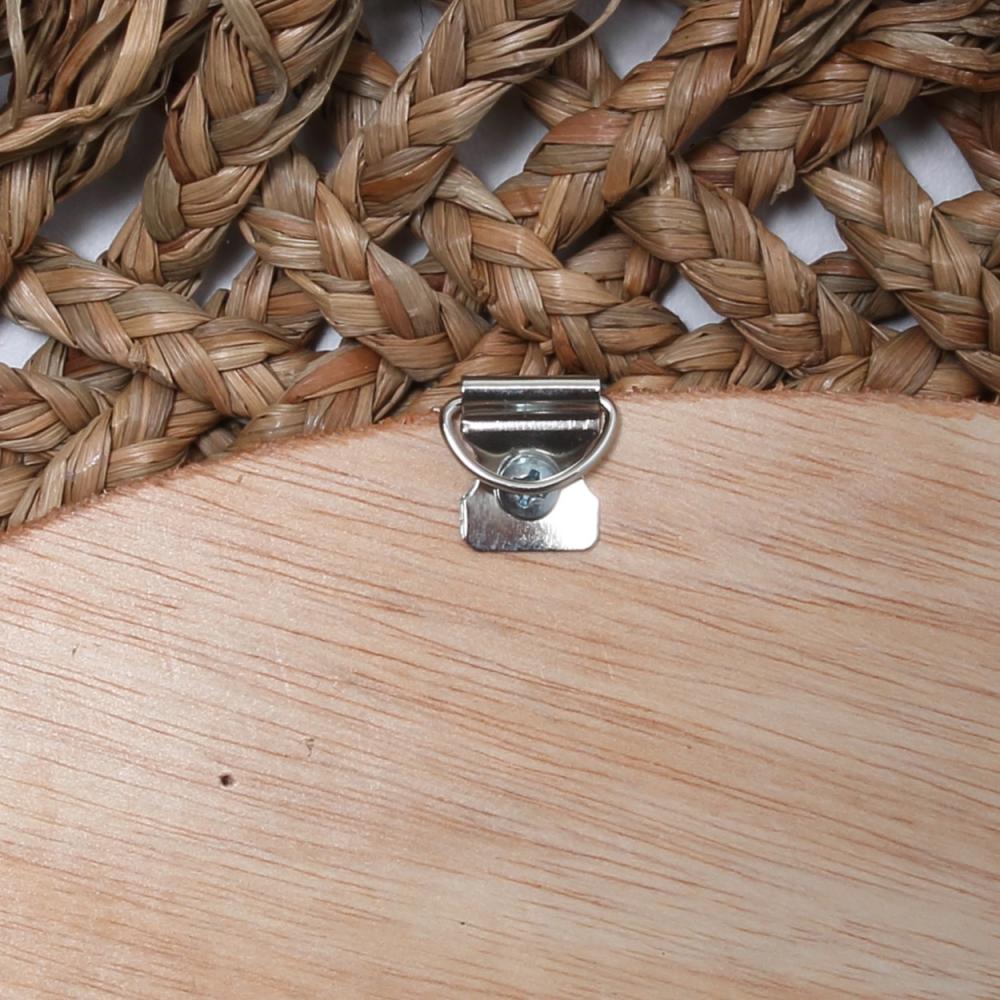 This gorgeous mirror brings a touch of coastal texture to your home. The mirror centre is surrounded by rattan with large fringes. More than ever trendy, it brings a beautiful earthy boho touch to your interior. A great look for every room.
Dia: 75cm
Color: Natural
Material: Water Hyacinth

Glass dia: 25cm

Water Hyacinth is a green water plant that grows in tropical waterways in Vietnam. Once it is dried, it becomes a durable and sustainable material for weaving. It is quite similar to rattan, but water hyacinth is much softer which makes it easier to create different shapes and accessories. 
Maintenance:
You can clean your products with a wet cloth to remove dust and dirt. The important thing is to dry it well afterwards - if water hyacinth remains wet, mold can occur. We recommend keeping your water hyacinth pieces indoors or covered outdoors because the sun can affect the color and structure of it.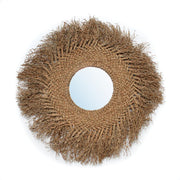 BB - Early Monday Mirror