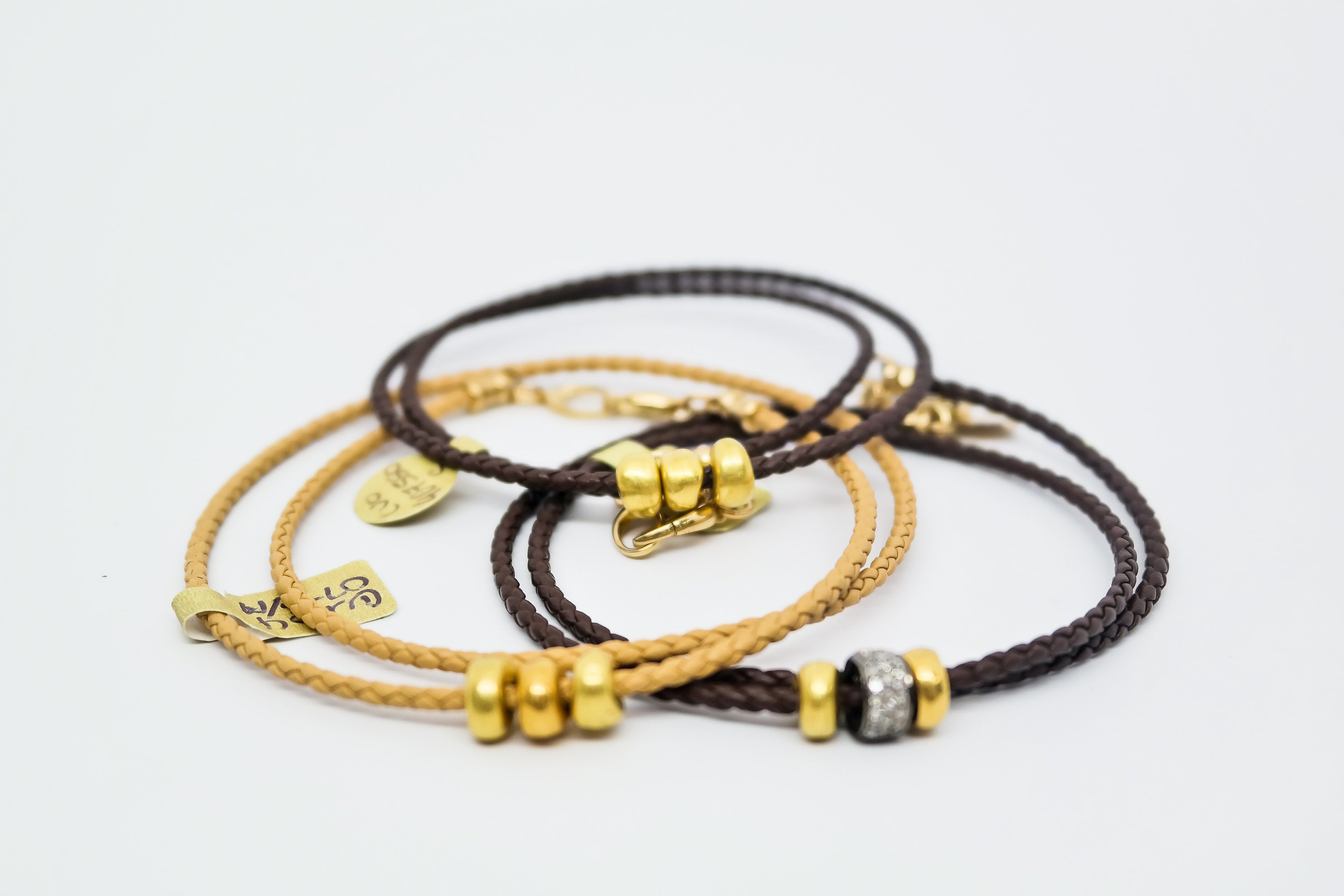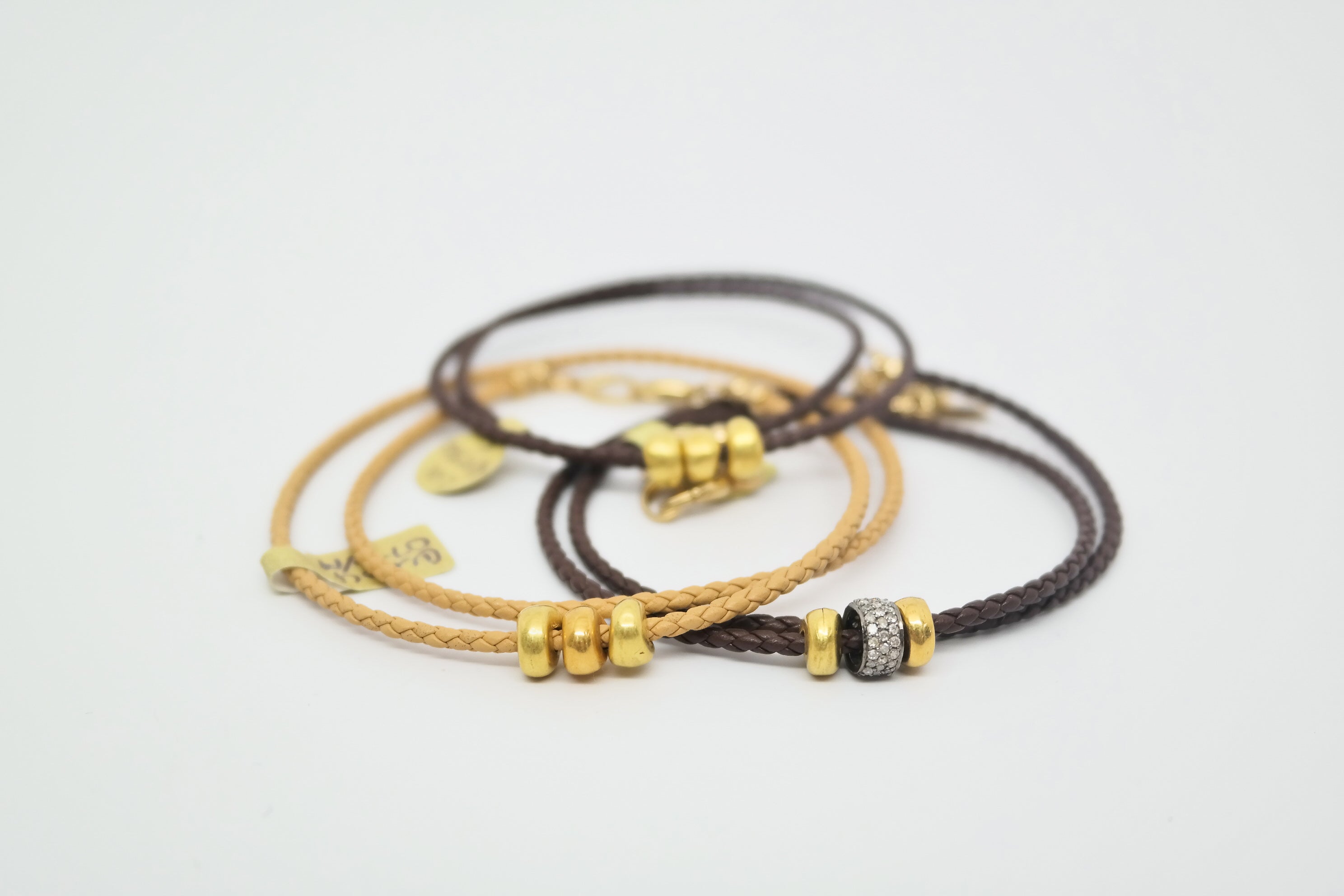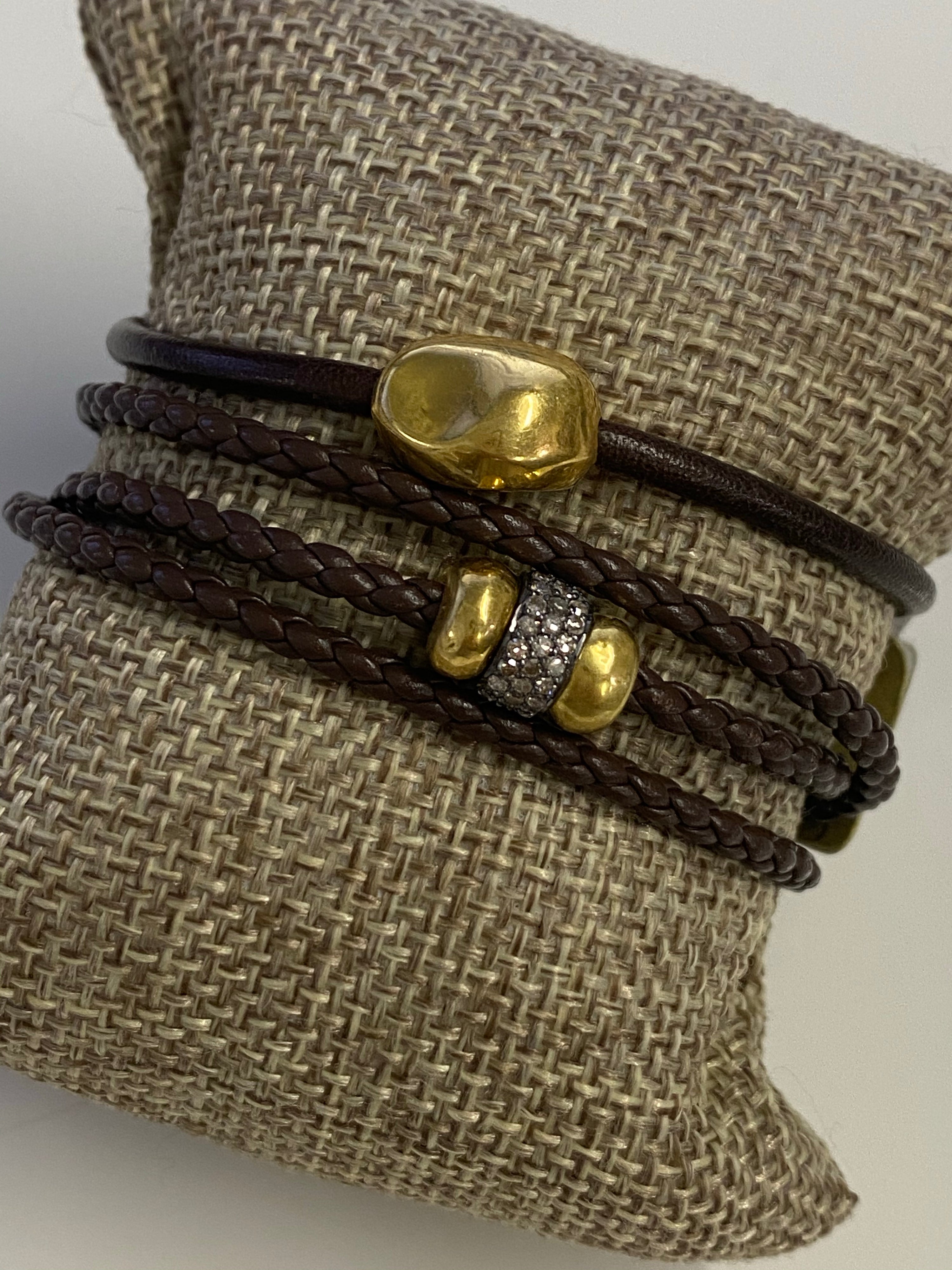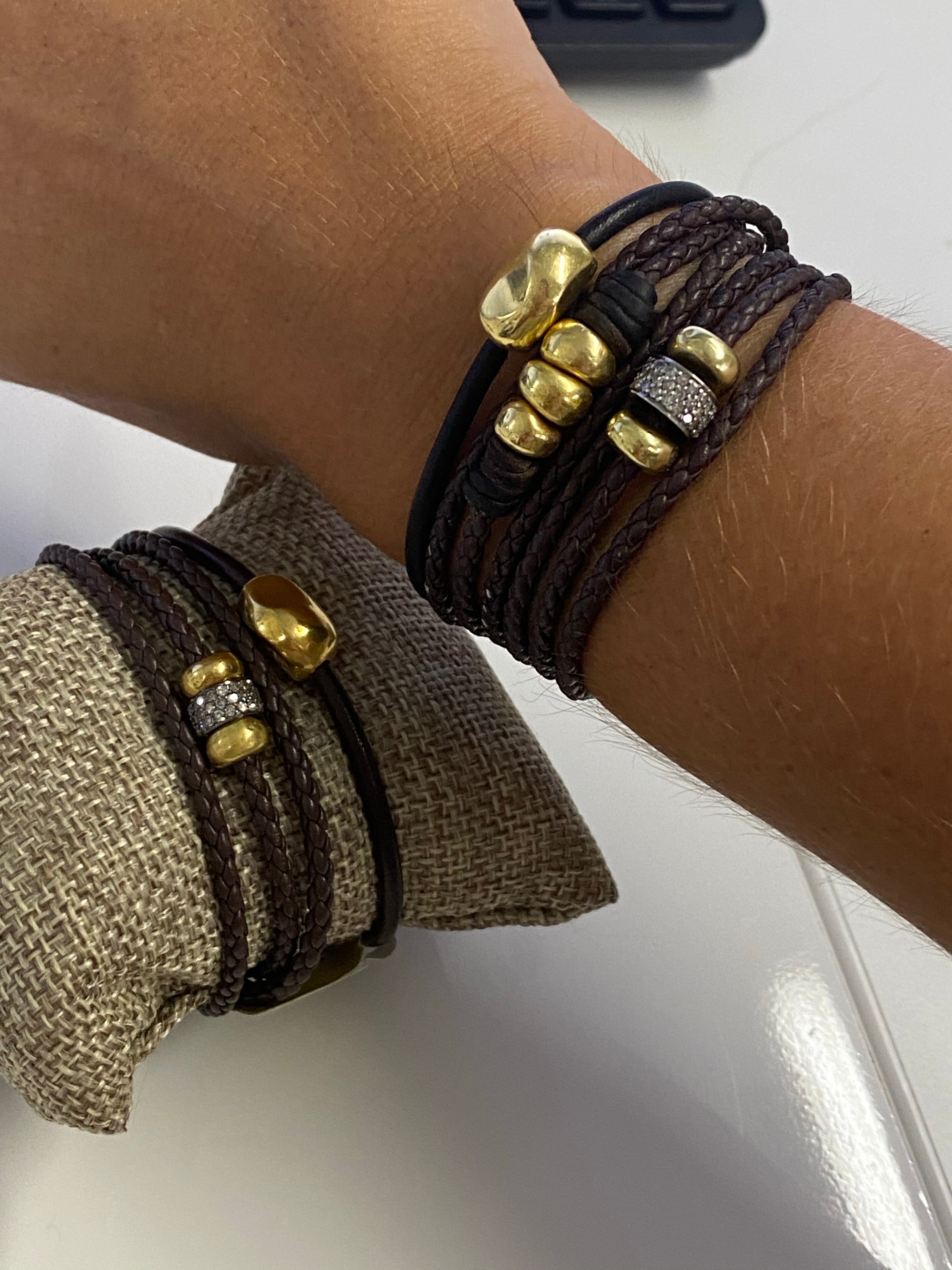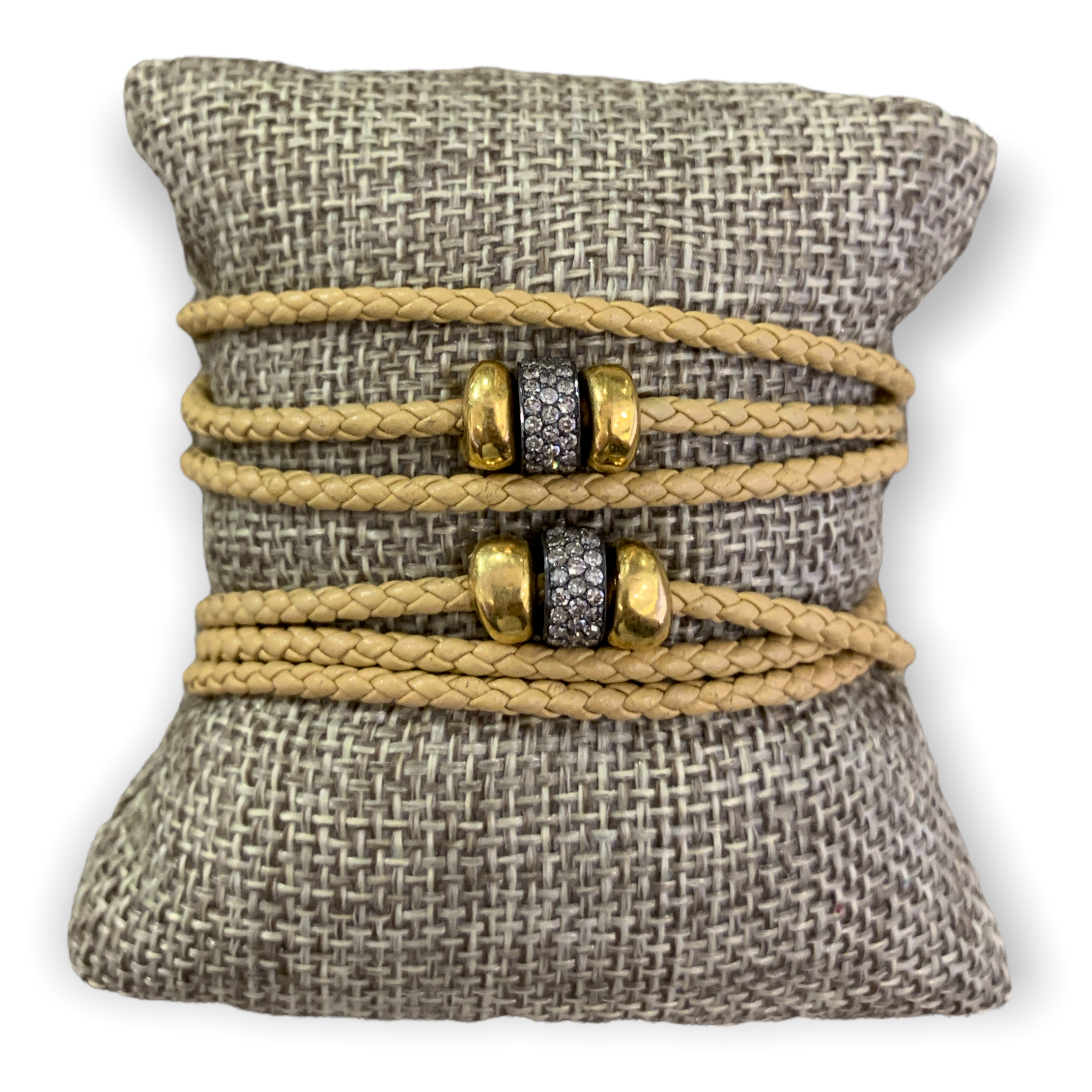 Bracelet | Triple Wrap W/Roundel
Braided triple wrap leather bracelets with 18k roundels and a diamond roundel.
comes :
3 gold roundels
2 gold roundels 1 diamond
on either tan or dark brown premium leather.
also -- one thing that affects the price quite a bit is the clasp 
you have the choice between a 14k gold clasp or a gold filled.
 Please specify in the Notes section at checkout your measured write size. Choose your favorite fitting bracelet if you are unsure.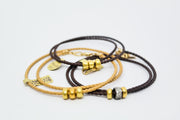 Bracelet | Triple Wrap W/Roundel