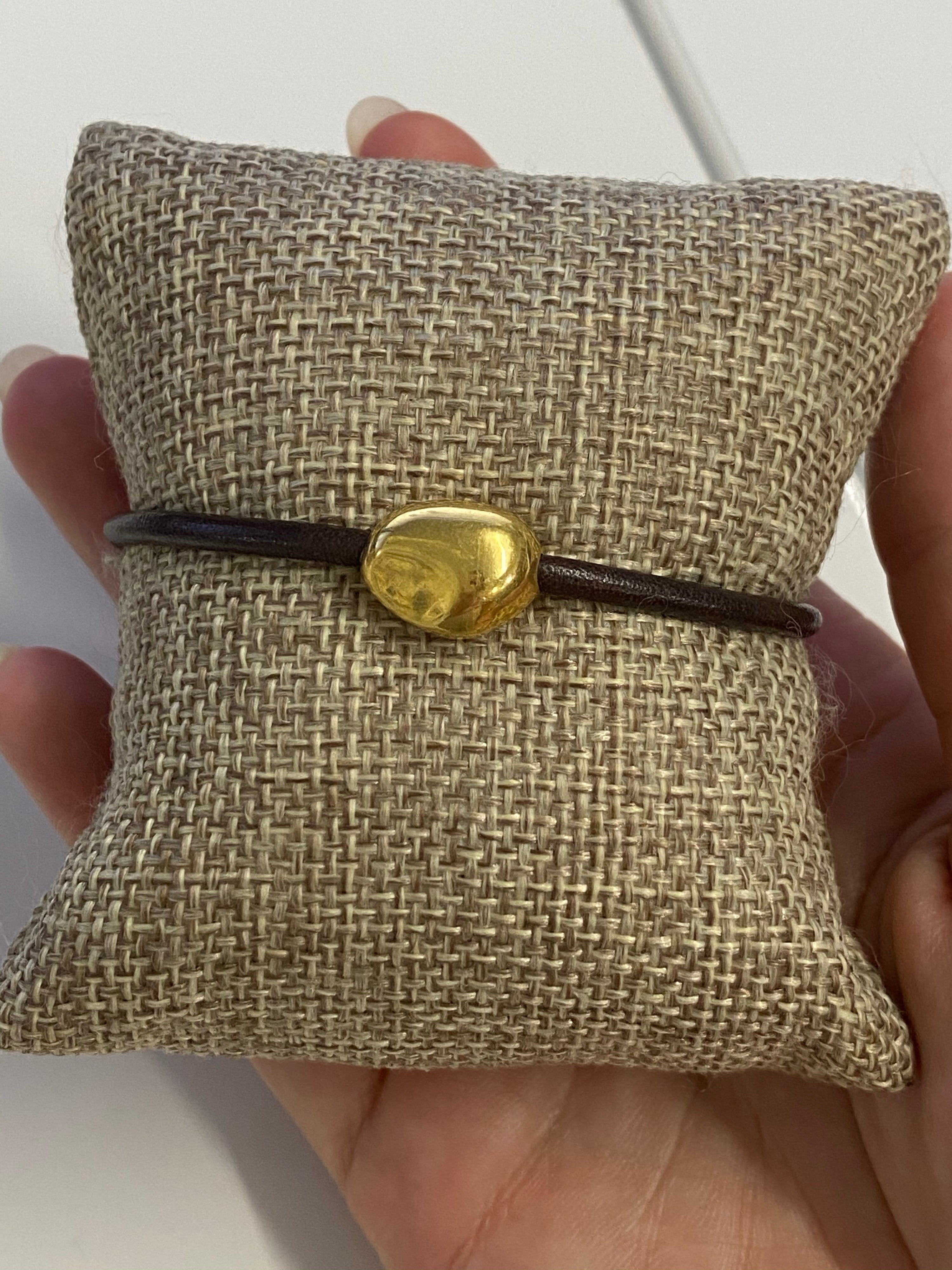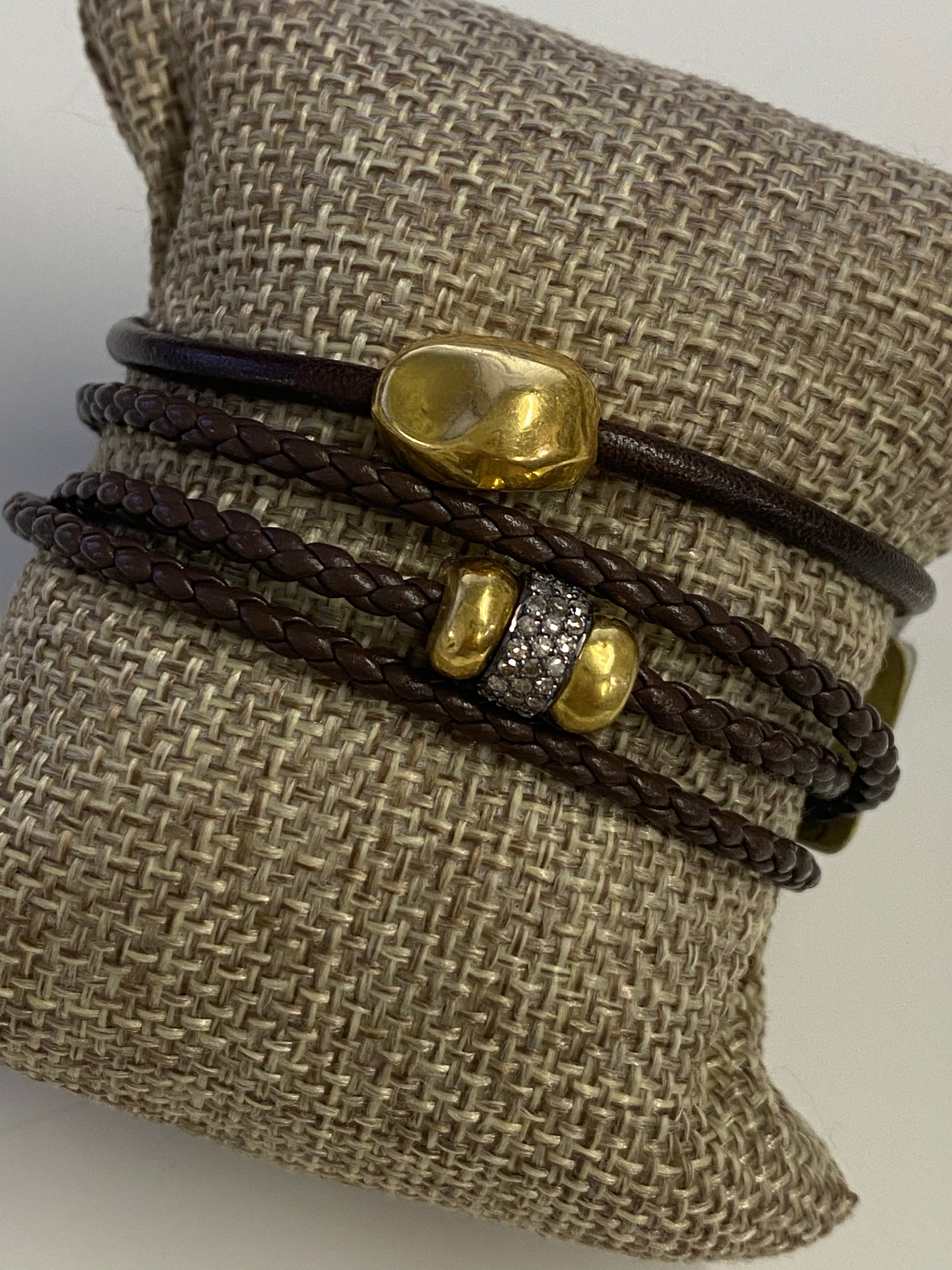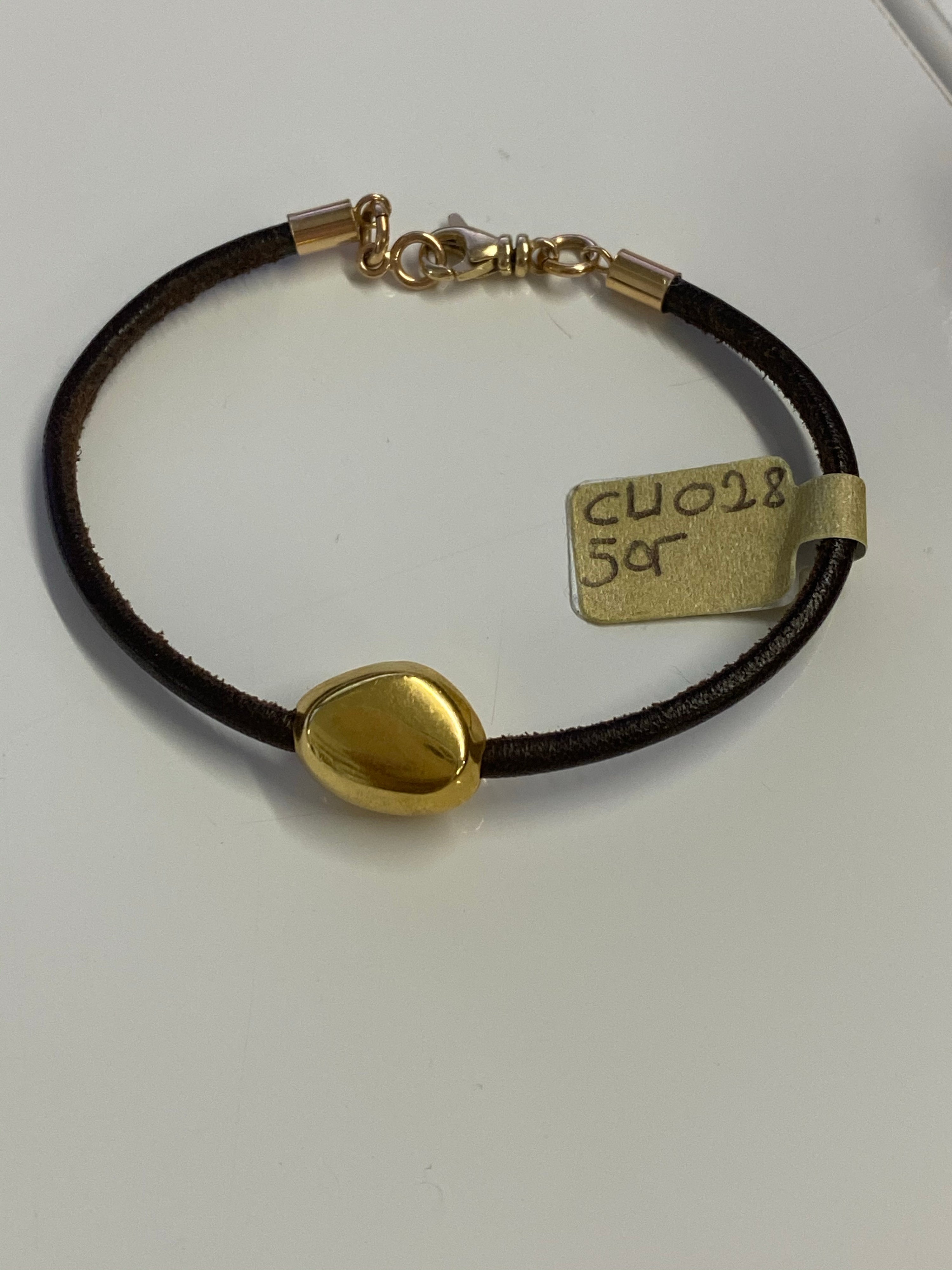 Bracelet | Small 18k Nugget
18 karat gold small nugget on dark brown leather bracelet. 
Comes:
-with a 14k gold clasp 
-with a plated clasp 
please specify wrist size when ordering - they are made to order 
Please specify in the Notes section at checkout your measured write size. Choose your favorite fitting bracelet if you are unsure.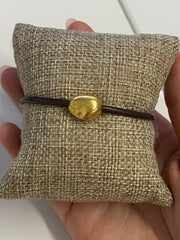 Bracelet | Small 18k Nugget