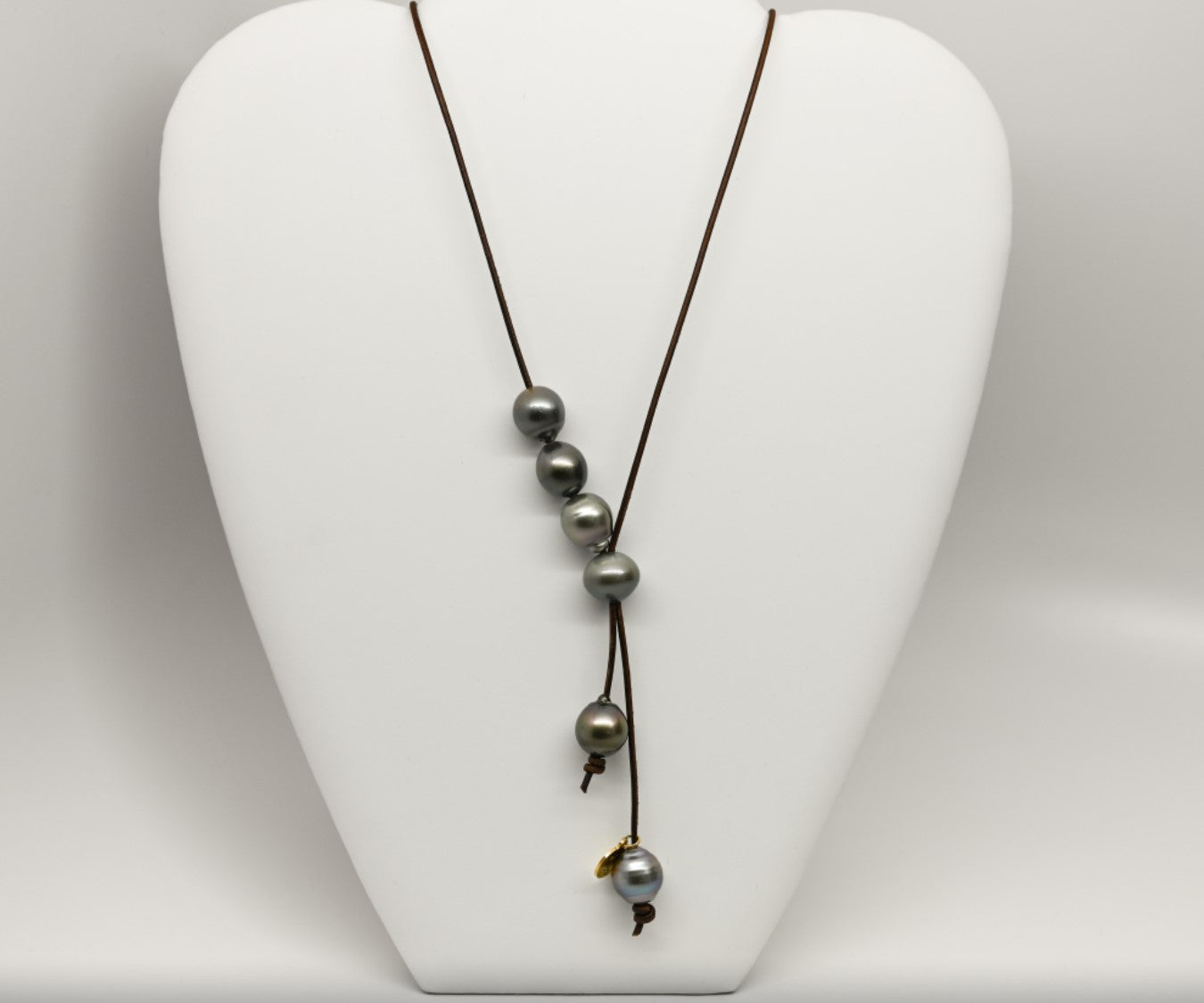 3 Way Necklace | Tahitian Pearls
Genuine Tahitian Pearl adjustable necklace with 6 pearls on dark brown leather.
Can be worn 3 ways.
Due to the use of genuine pearls for each piece pearl size and color may vary from picture. If item needs to be adjusted it may incur an additional charge which will be discussed and agreed upon before execution.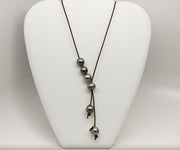 3 Way Necklace | Tahitian Pearls