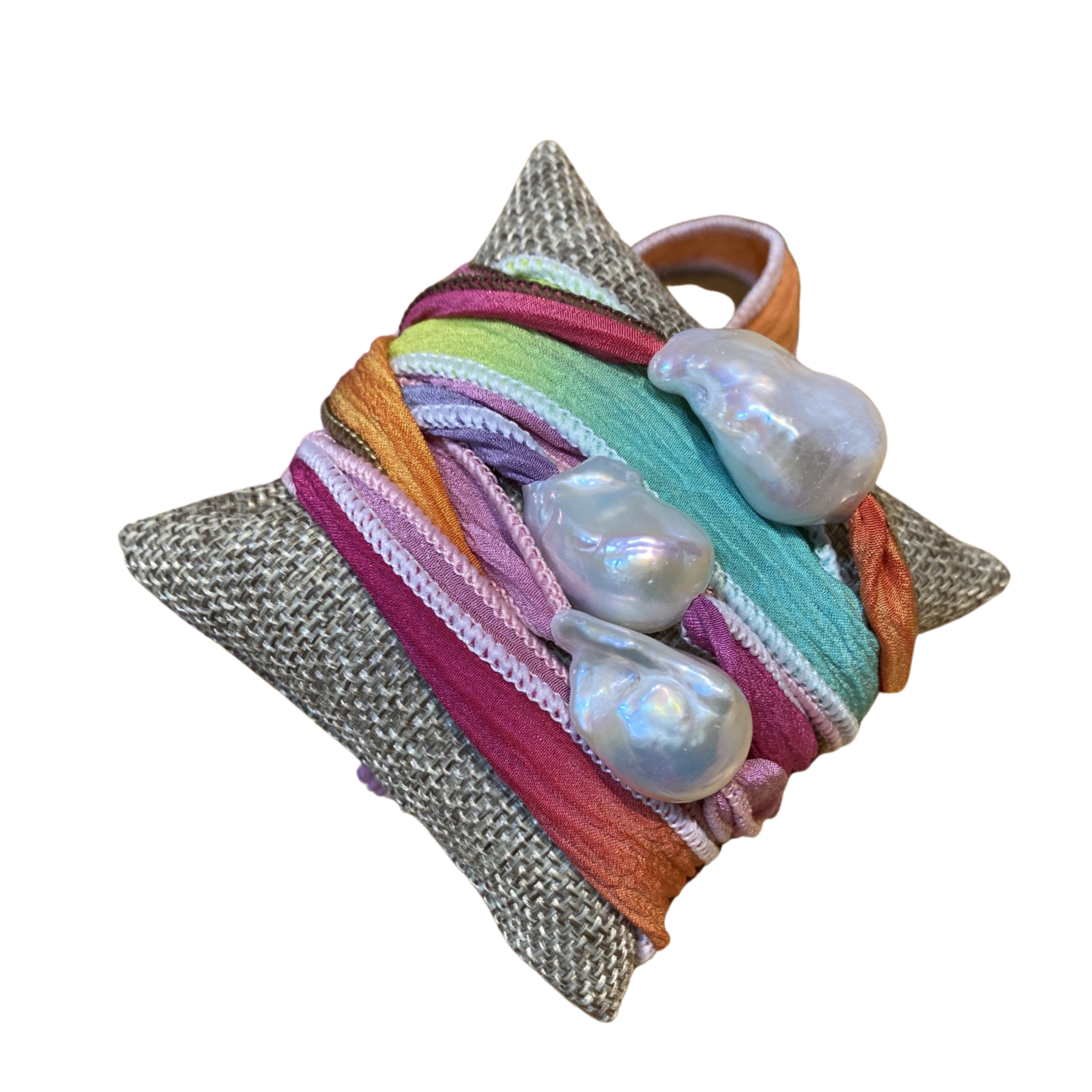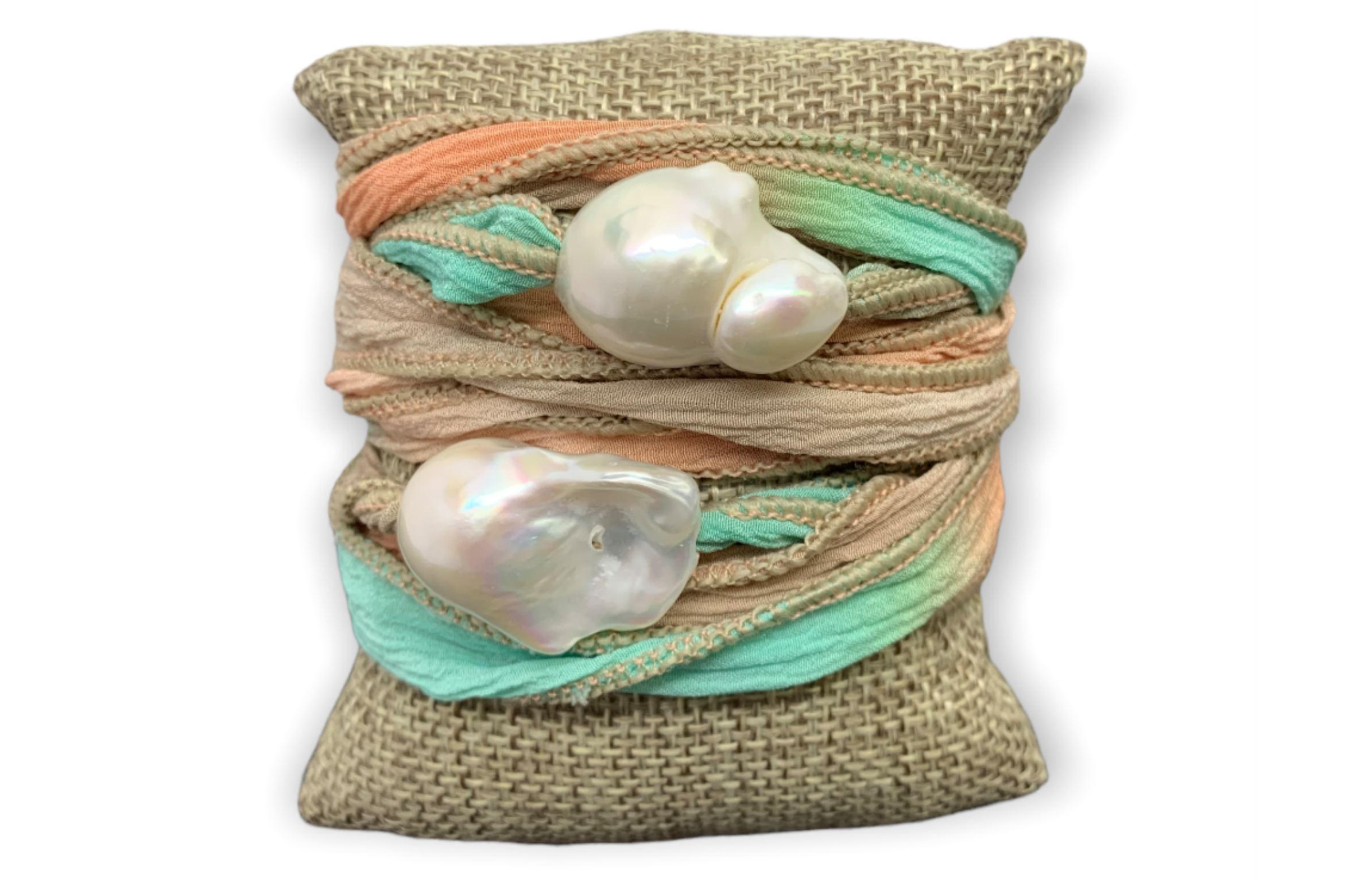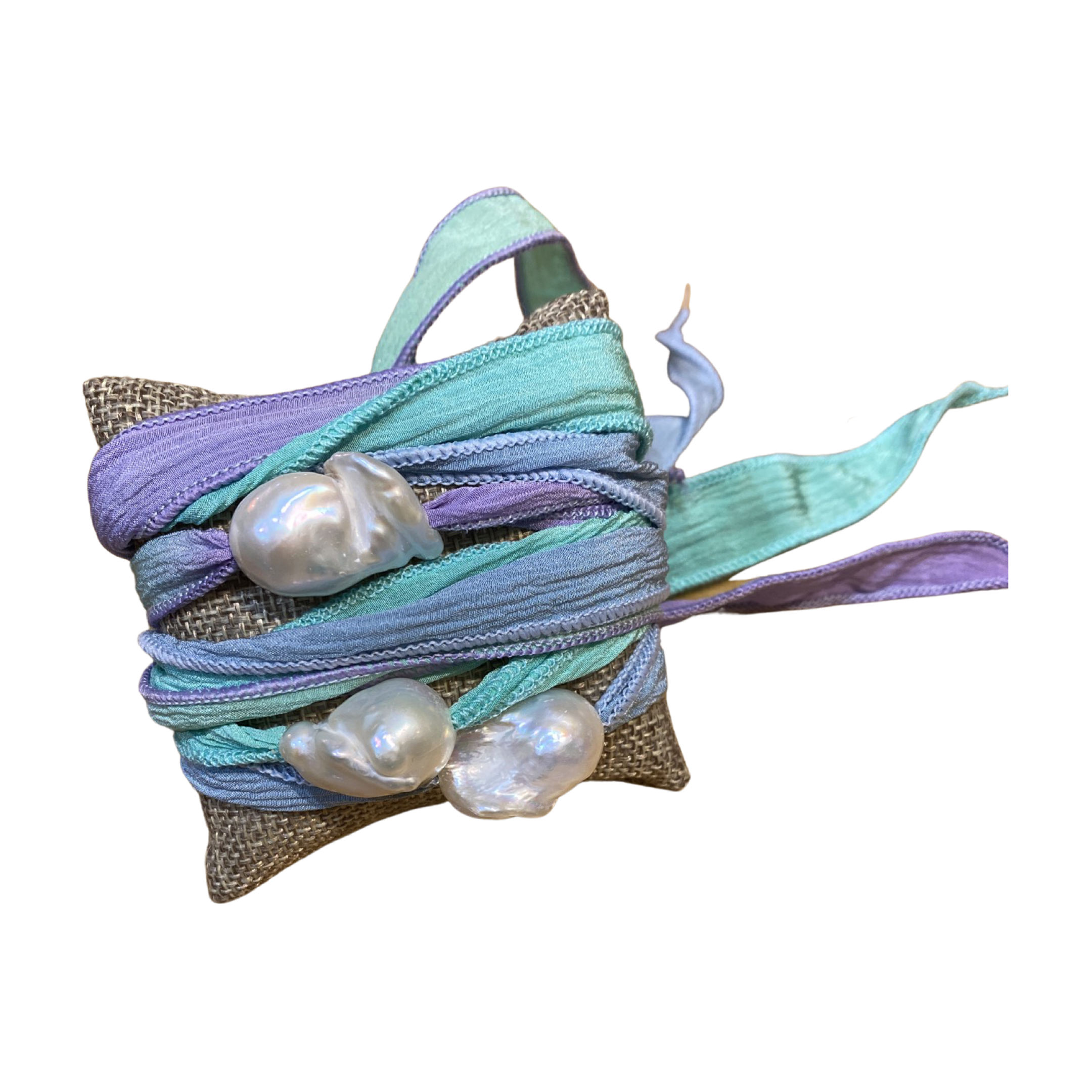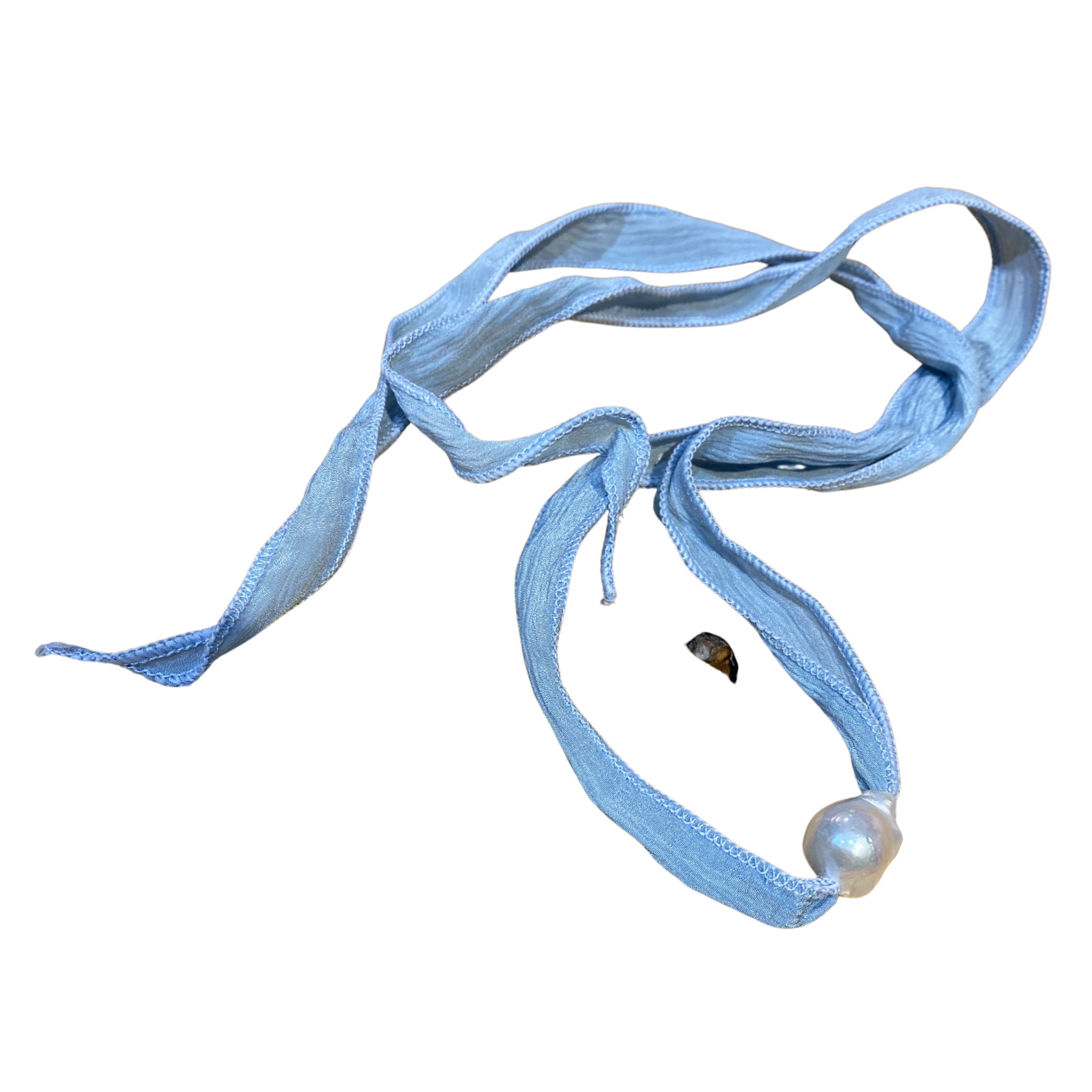 Bracelet | Baroque Pearl on Ribbon
A fun wrap bracelet or necklace ... what ever you choose to make of it . Multi colored ribbon with a large baroque freshwater pearl.
Pink blend
Aqua blend 
 Due to the use of genuine pearls for each piece pearl size and color may vary from picture.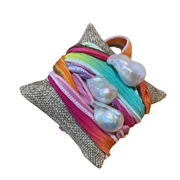 Bracelet | Baroque Pearl on Ribbon