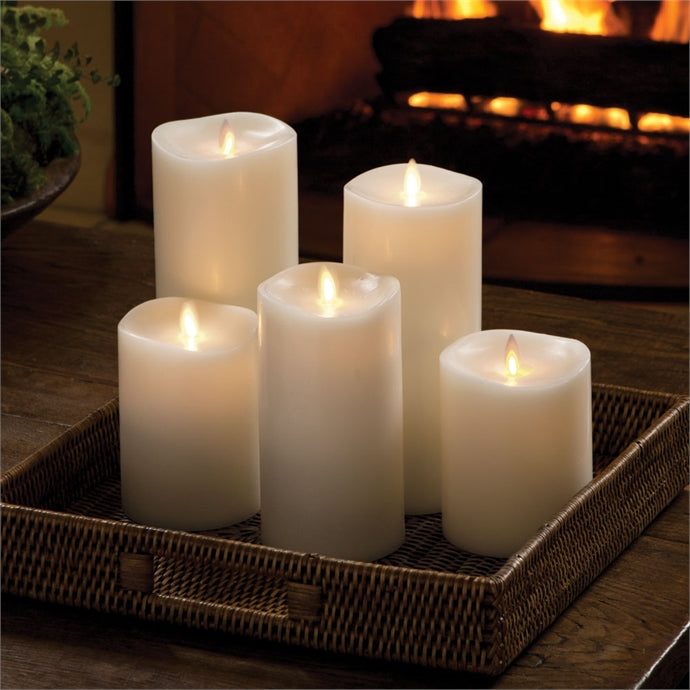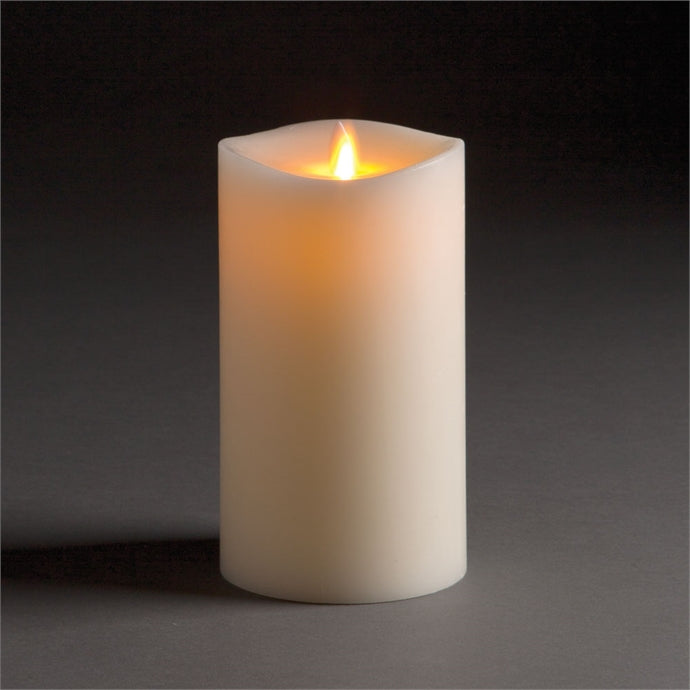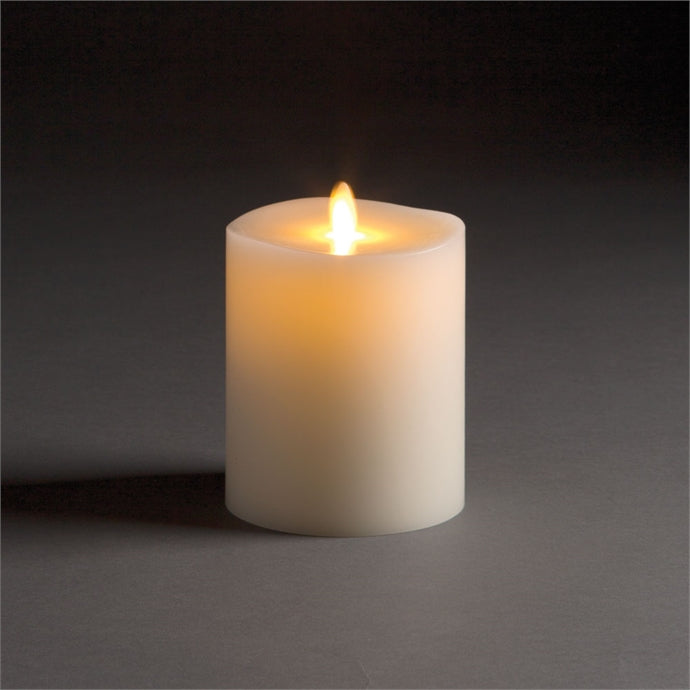 NH - Moving Flame Indoor Pillar Candles
LIGHTLI MOVING FLAME INDOOR PILLAR CANDLES

Flame dances like traditional flame. This premium flameless candle is remote ready. Paraffin wax body and 5-hour timer. Requires 2 D batteries for a 700-hour run time.
Smooth Ivory
Melted edge
Batteries not included
Dimensions"

4 x 4 x 7
4 x 4 x 5
Care & Use:
Indoor use only. Dust with dry cloth. Flame tip is delicate, avoid touching. Keep candles away from direct sunlight. To avoid wax deposits or transfer, use protective base. Protect flame tip and remove batteries when storing. See instructions with candle.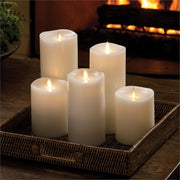 NH - Moving Flame Indoor Pillar Candles