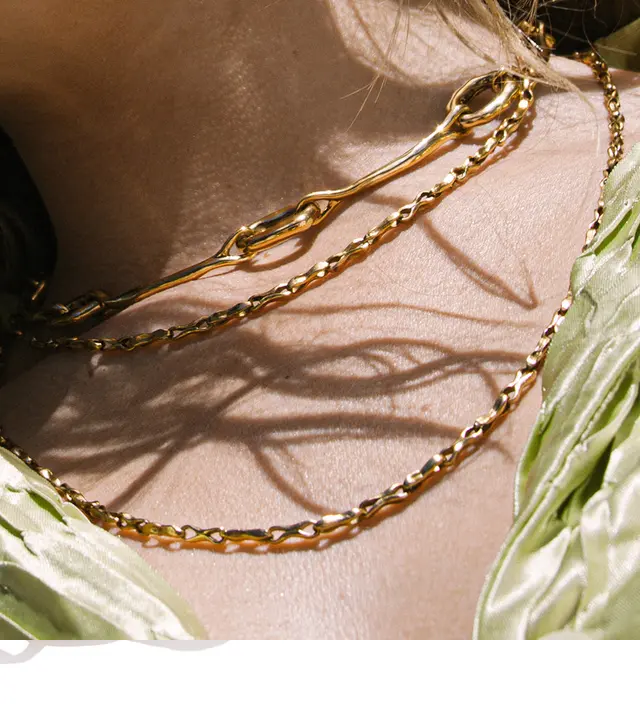 Apollonia | Limone-Miele | N
"Our Apollonia, the perfect necklace, neither too demanding nor too minimal, is dressed in a new type of pointed crystals with a very modern taste.

To be worn always, day and night to illuminate the face.

Precious sparkling crystals are set in cages that contain them like small crowns.

The very soft structure made with the interweaving of mini glass containers and hematite chips.

Adjustable length between 36 and 42cm.

All materials used are hypoallergenic and nickel-free."
Apollonia | Limone-Miele | N